About Dr. Wong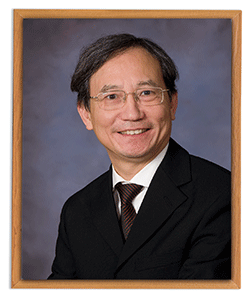 Dr. David Wong was born and raised in Hong Kong. He completed medical school at the University of Hong Kong in 1974. Later, he went to United States for residency training in Paediatrics, and fellowship in Paediatric Infectious Diseases.
Dr. Wong and his family moved to Prince Edward Island in 1986. He has worked in Prince County Hospital and Summerside Medical Centre for over 30 years. He enjoys working with babies, children, and adolescents. He has been writing a column in The Guardian newspaper since 1997. He also teaches medical students and family medicine resident doctors.
In 2011, Canadian Paediatric Society nominated Dr. Wong to receive the Order of Prince Edward Island for his work in promoting the care of children on the island. In 2012, Canadian Paediatric Society honoured him with the Distinguished Community Paediatrician Award. In 2016, Dr. Wong was named Citizen of the Year by the City of Summerside.
At the present time, Dr. Wong is winding down his work with children. In his semi-retirement, he will continue to see adults with Attention Deficit Hyperactivity Disorder (ADHD), a medical condition that he is passionate about. He grew up with a brother who has ADHD. He will continue to contribute and utilize the knowledge that he has learned over 40 years of medical practice. He also plans to continue writing this column to educate Islanders on various medical issues.
If you have a question for Dr. Wong, you can get in touch using our convenient on-line form.
Or you can send it by mail to Prince County Hospital, 65 Roy Boates Ave, Summerside, PE C1N2A9. Please remember, Dr Wong will not answer them individually. He may incorporate the question in one of his future columns.